Has everyone else been hiding from this awful weather, Buddy stopped in today as the turnout is just mud after this week and it torrentially raining and blowing a gale! ugh.
Let Buds out for a mooh before tucking him in for the night, he decided to help clear the drains a diagnose the problem, the guttering seems to be the issue ;).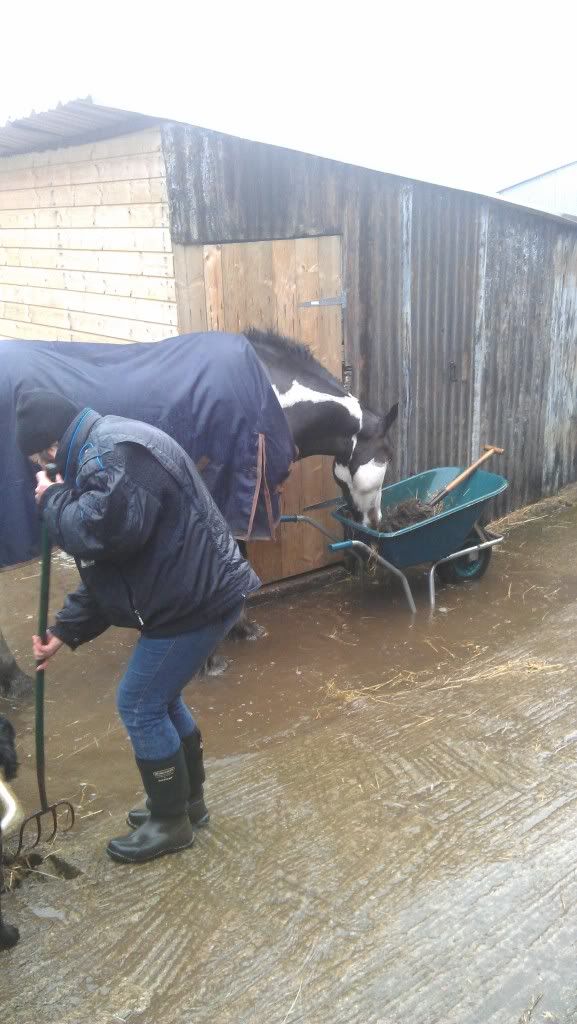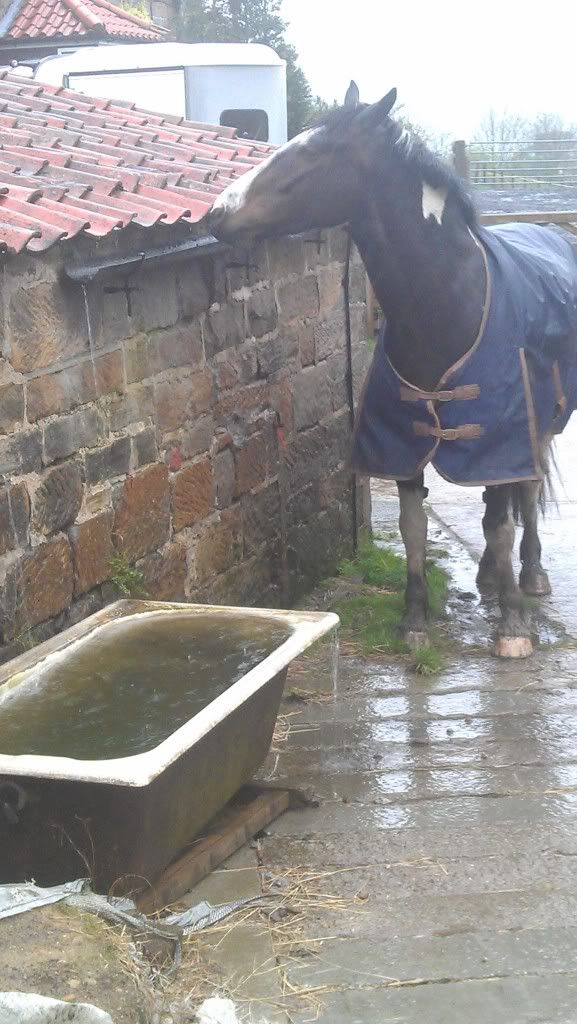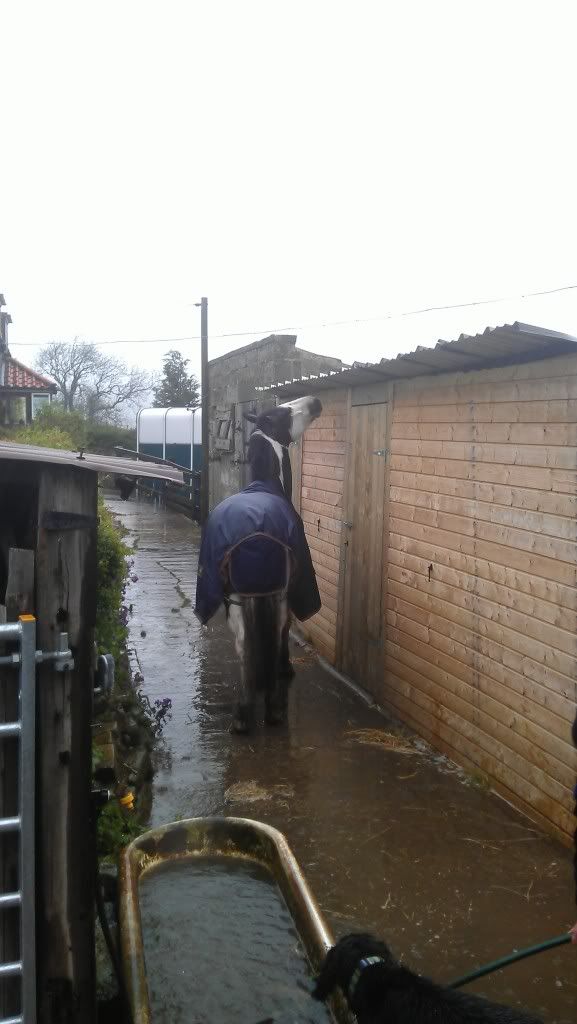 He's so cute :D. Its also our 1 year anniverary!! A whole year has gone so fast!! This was when I first went to see him, unhandled but so sweet...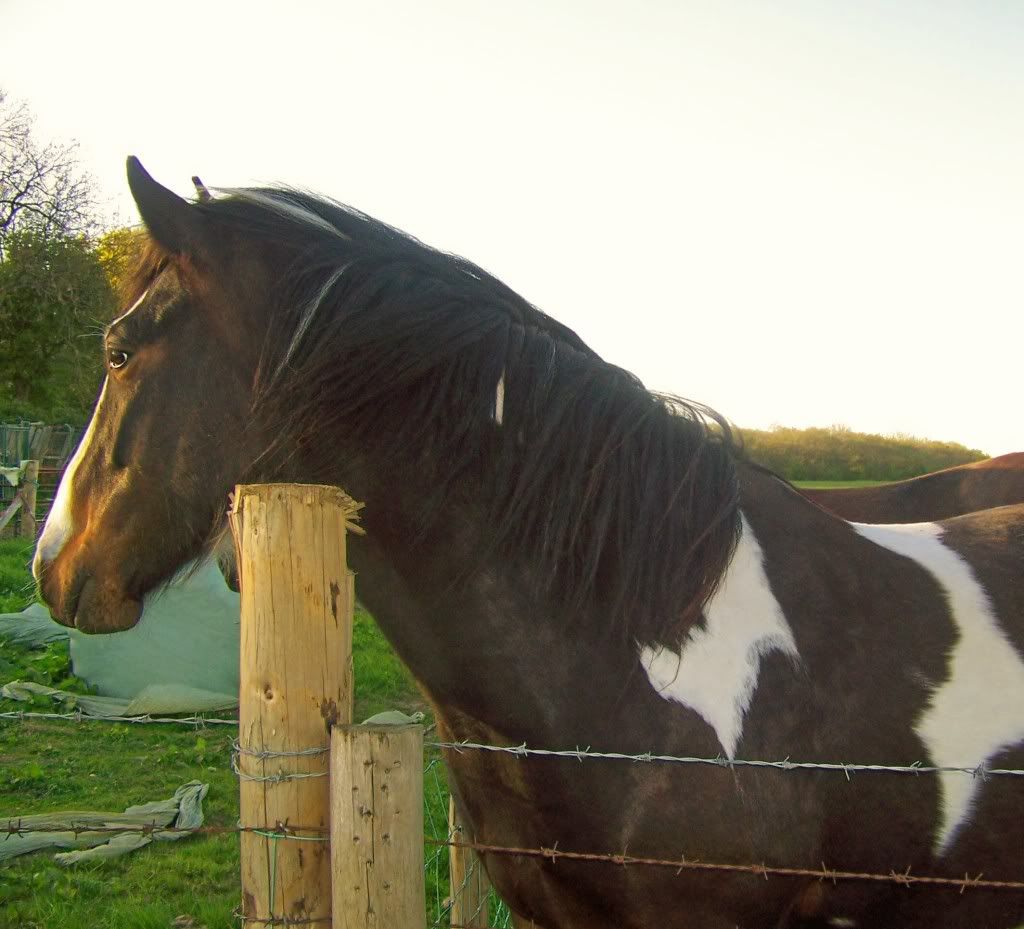 Now he's a big grown up horsey, well nearly, and still the sweetest boy in the world. He's so gorgeous, i'm very lucky. Love my boy.