Saddle fitting is an enormous subject. Huge, massive, gigantic. Opinion changes, design changes, our knowledge changes. I have been lucky enough to attend quite a few training sessions over the last twelve months, to ensure my knowledge remains up to date with the latest innovations and cutting edge technology and design. Some of these training sessions are organised by the Society of Master Saddlers, which we get invited to as members of the society. Others are organised by manufacturers, such as Fairfax and Prestige.
I'll start at the very beginning with an invitation to attend a training day run by Harry Dabbs. Long time traditional saddle makers in Walsall, Harry Dabbs make some of the best saddles I have seen anywhere. Just because they are traditional does not mean they are not hugely innovative, as I discovered when I drove up to Derbyshire to attend their training day.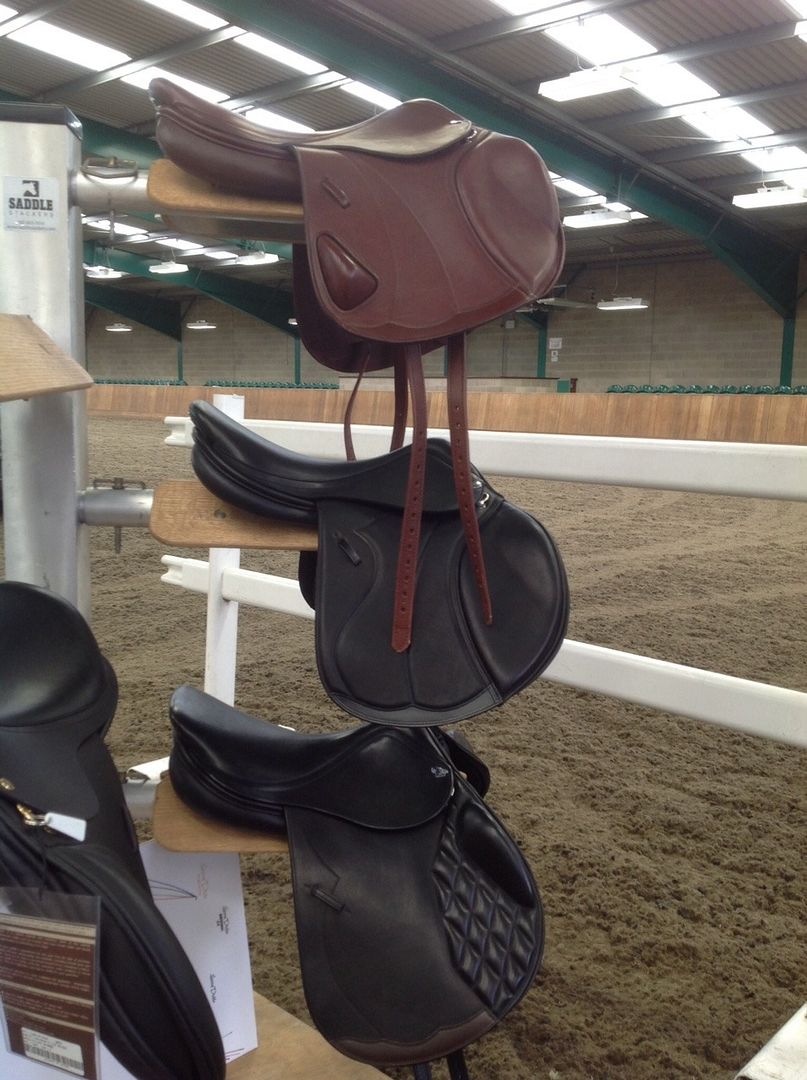 Sean Jeffs, the factory manager at Harry Dabbs, produced an infinite variety of panels and showed that with the right tree and panel combination, horses could have a custom made saddle which would really suit their conformation and have a beneficial effect on their way of going.
The saddle designers at Harry Dabbs are lead by MD Peter Wilkes, who is the current President of the Society of Master Saddlers. They have produced a very radical panel design called the Freedom Panel and have designed a new range of jumping saddles using the new panel. The idea is that the panel is cut away at the shoulder to allow the horse to really be able to move his shoulder. It has been so successful that they are now also designing dressage saddles with the same intention. It was a privilege to watch dressage rider Lisa Garland ride in several of the saddles. We questioned her and her trainer about all aspects of saddle fit from the rider and producer's point of view which was illuminating and informative.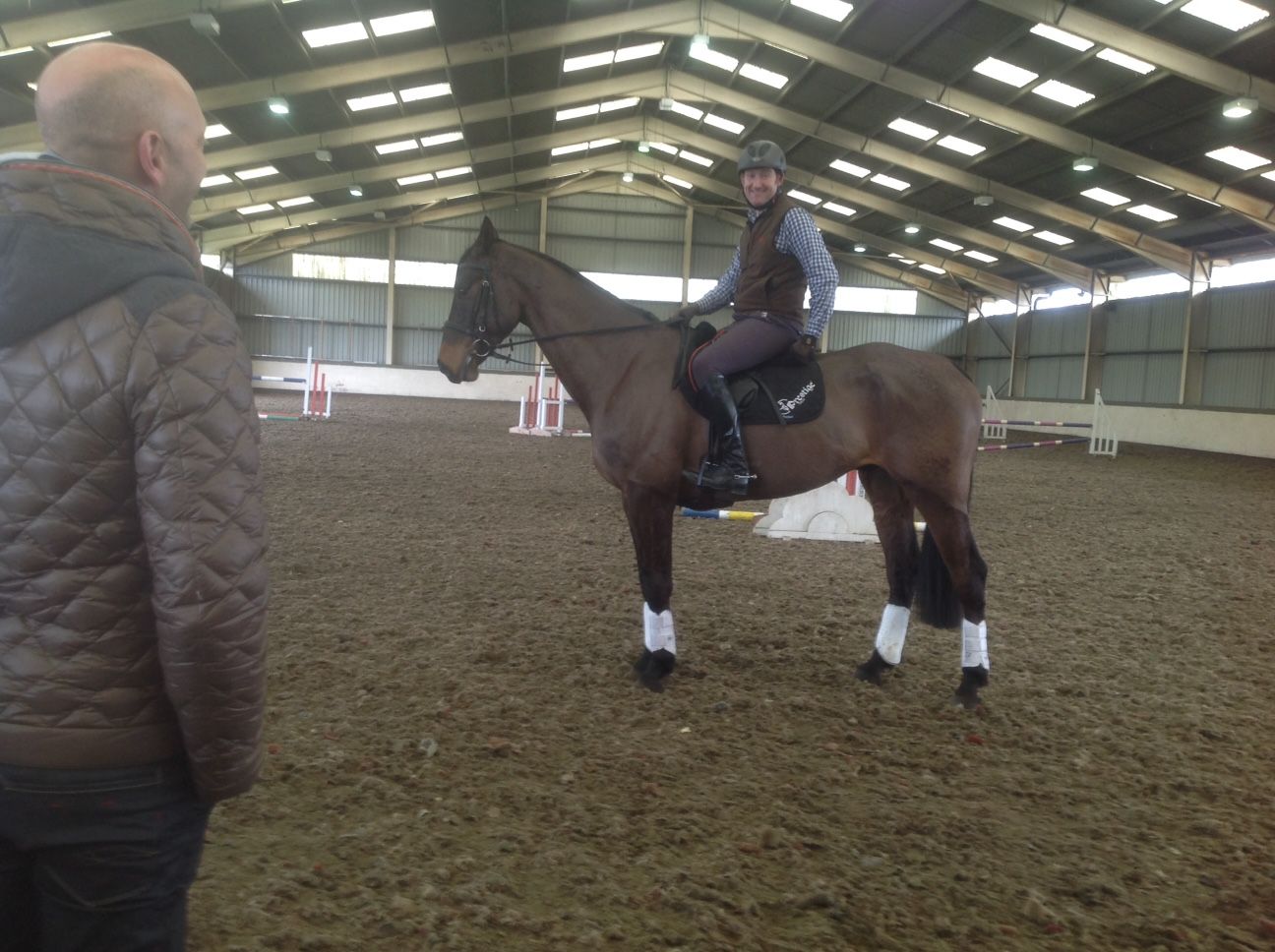 Next up was a clinic at Wellington Riding in Hampshire. This was run by Prestige for their UK retailers. We were thrilled to meet Carsten Engelke, an incredibly forward thinking saddle fitter and designer from Germany. Carsten was primarily responsible for the design of the Prestige D1, again an innovative dressage saddle which addressed the freedom of the horse's shoulder (can you see a pattern emerging yet?).
He pointed out something that both Richard and I had become aware of, that horses were being bred to be more efficient athletes. They are taller, shorter in the back and often front high. Maybe good for the dressage point of view, but boy does it make the job of the saddle fitter hard. Also, as an aside, riders are getting bigger - not fatter but taller and longer legged. So, here we have a problem: less room on the horse's back for the saddle, but bigger riders to accommodate. We looked at the beautiful range of saddles that Prestige are currently producing with new trees, new panels, and, in the case of the X Breath, some radical new designing. All of this is focussed on helping sports horses really do their job without hinderance.
Another aspect, which I'm sure we are all aware of is properly girthing your horse. Prestige have carried out much research and produced two girths, one long for dual flap saddles, and one short for dressage and monoflap saddles. These were quite extraordinary to look at and there were a few puzzled looks from all of us! However, several horses of all shapes and sizes were produced for us and duly fitted with the RP (Relax and Performance) girths and it was really interesting to see that, without exception, all the horses went better in the Prestige girths. The horses were more relaxed, moved better and showed an increase in the length of stride. I was particularly impressed by one rather fizzy individual who looked so much better with the new girth. His rider was determined to get one for him as he really did show a marked improvement.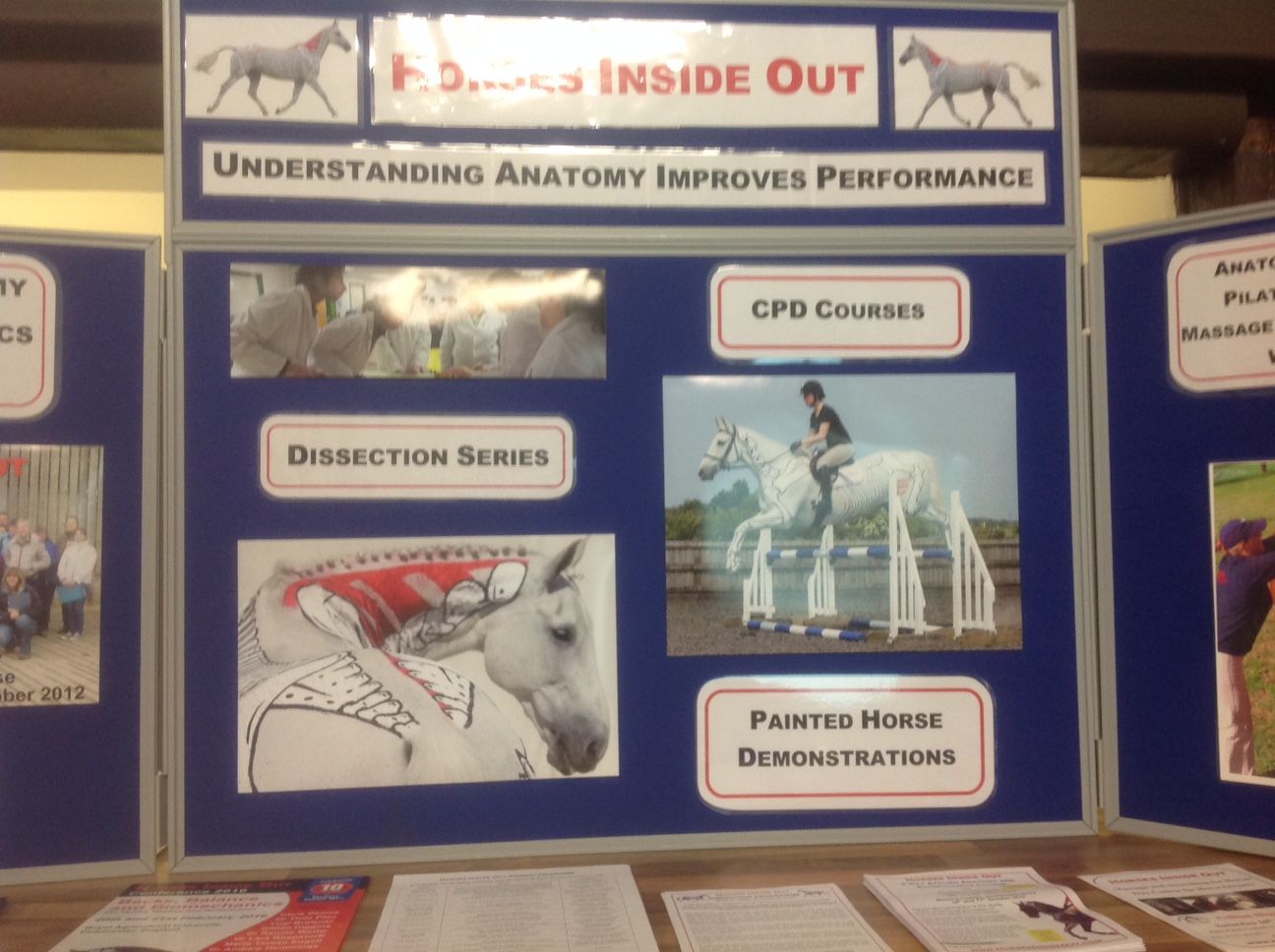 My next outing was to see Gillian Higgins of Horses Inside Out fame. If you have never seen her work, I urge you to look her up on Google. She is a very talented physiotherapist who paints horses. Not painting on to paper, but on living, breathing horses! Gillian paints on their muscle and bone structures, and to then watch these live canvases moving was amazing!
Gillian caters for the interested amateur as well as people who are professionally involved with horses. On the day, we covered anatomy, biomechanics, assessed the horse in movement and learned how to palpate the horse's back. We as saddlers are by no means qualified to diagnose problems, but we need to recognise if problems are latent and need to be able to advise our clients if we feel that their horse would benefit from qualified treatment. No point in trying to fit a saddle to an unlevel horse and not be able to recognise a problem with the back!
A one day course with Russell Guire of Centaur Biomechanics was organised by the Society of Master Saddlers. Russell is a talented scientist, rider and teacher, and it was great to finally meet him. Dedicated to improving the way both horse and rider move and interact with each other, he has worked with our Olympic teams, analysing every last footfall of the horse and positioning of the rider at every hoofbeat. He has also worked with far sighted companies such as Fairfax in helping provide the gait analysis which produced such products as the Fairfax Performance Girth, the Fairfax range of saddles, and now the Fairfax bridle. He also works with purchasers of sports horses, providing conformation and gait analysis on individual horses. He is a UKCC level coach and competes the gorgeous Roux Bear at Medium level.
This was a fascinating day and dealt with the theory and practise of how horses move with the aid of high speed footage from top equestrian events such as the Olympics in London 2012.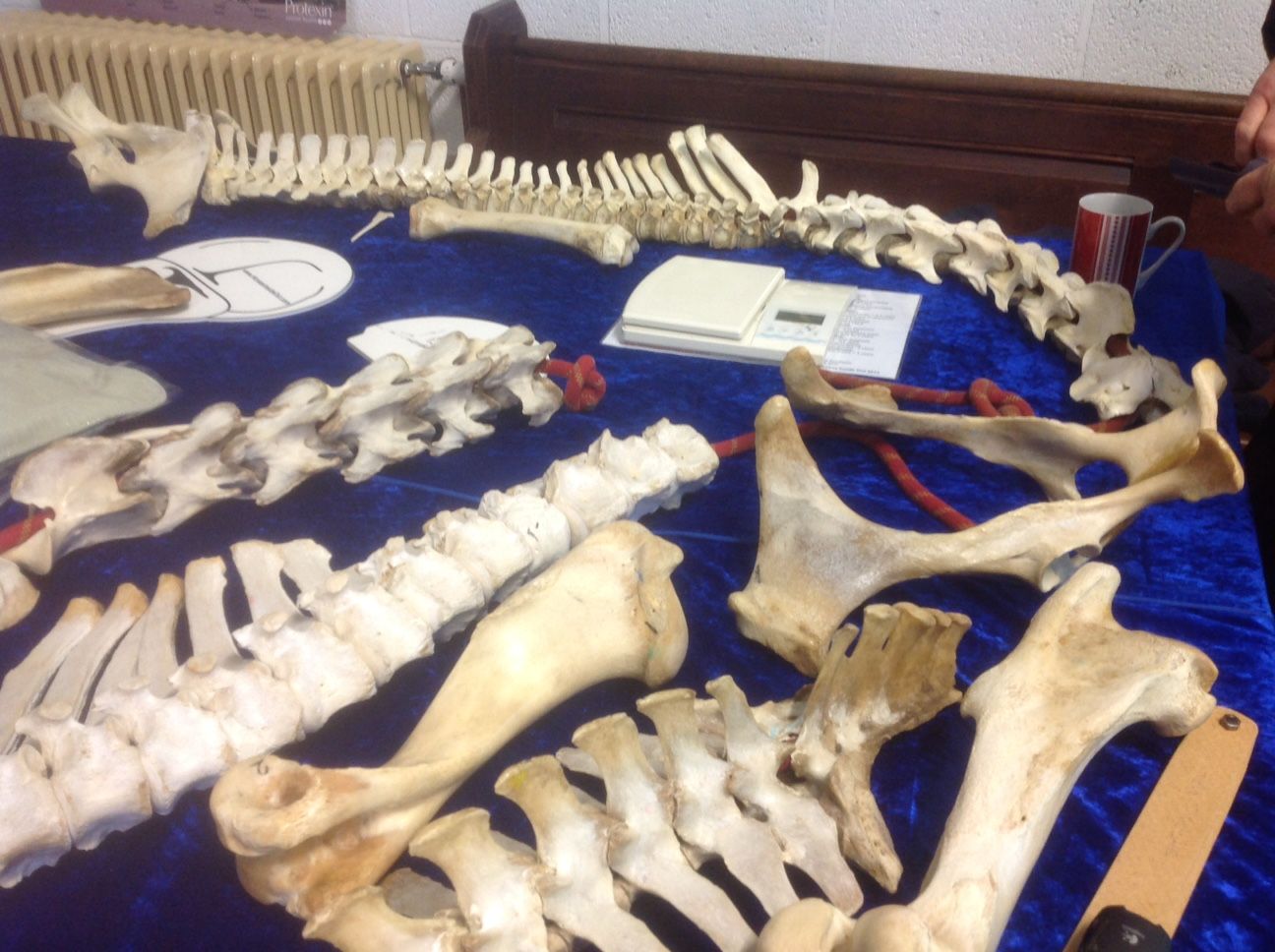 We looked at a life sized skeleton of a horse, and were able to see how the bones moved and interacted, and then applied that knowledge to the horses working outside in the school. Russell's goal is to work out how to select the most promising horses from foalhood to maturity, then how to help them maximise their potential.

It has been a pleasure and a privilege to work with these people this year, I've learnt a huge amount and have already been able to put my new learnings into practise at saddle fitting appointments across the south east. If you would like me to come out and fit you and your horse, please give me a call on 07496378721 or email me at dragonflysaddlery@gmail.com.