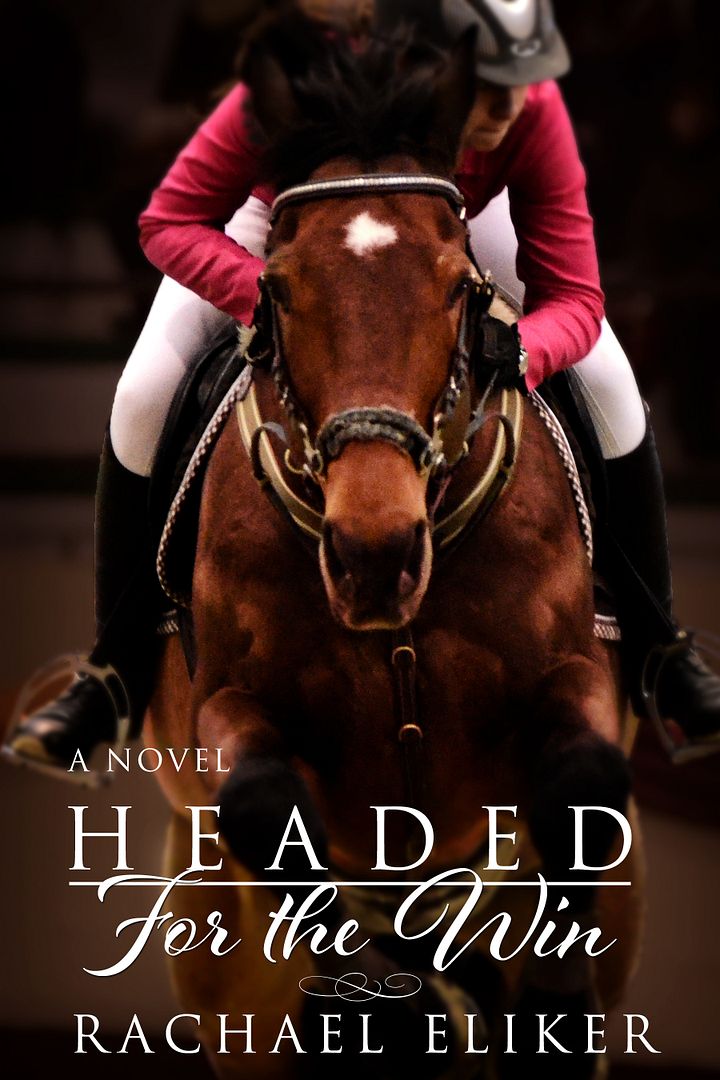 Horse mad Nadia Wells lands her dream job working at a training barn, mucking out in exchange for lessons. In the tradition of all the best horse stories she is taken under the wing of a wealthy benefactor who recognises her talent and is soon competing on her own horse, Winny. Thrown into the mix is the handsome Mike and a spoiled rival rider, Gretchen.

Things go badly wrong though when Winny bucks Nadia off just before their biggest challenge to date, a prestigious three day event. In a Freaky Friday/Black Beauty twist Nadia wishes that she could understand what makes her gorgeous horse tick and wakes up to find that she not only understands Winny, but actually has swopped places with her.

Nadia not only has to learn how to be a horse, but Winny has to learn to be a rider, quite a challenge when a big event is looming.

For anyone who grew up devouring the Pullein Thompson sister's books this is a grown up treat. This is a fun, easy read that fairly gallops along. Eliker writes with conviction about the world her book is set in, her characters are well drawn and likable. I found the book hard to put down and enjoyed every moment from Nadia getting her first equestrian job to its very satisfying conclusion.

by Jacqui Broderick of Lavender & White Publishing

To purchase your own copy of Headed for the Win, please click HERE for the UK version and International version HERE from Amazon.