Why not start writing your equestrian story, the Haynet way?
I imagine you have come across in the equestrian media, celebrity and well known riders writing about the trials and tribulations of competing their horses. They are interesting to follow and also it gives us an insight into their lives in the equestrian world.
Have you ever thought about writing about your life with horses? Haynet was started to give the opportunity to the every day riders out there to put "pen to paper" in the virtual world of blogging. There are many equestrian bloggers out there, but before Haynet was launched it was difficult to try and find these great diaries that were out there on the web. Now through Haynet you can follow and read Haynet members writing about their ups and downs and also we have nearly 300 independant equestrian blog writers. We have blogs on every equine subject that is out there. Read more......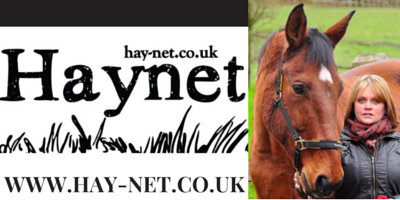 Sam and Zeb founders of Haynet
Horse iPad - Even Your Horse or Pony Can Blog!